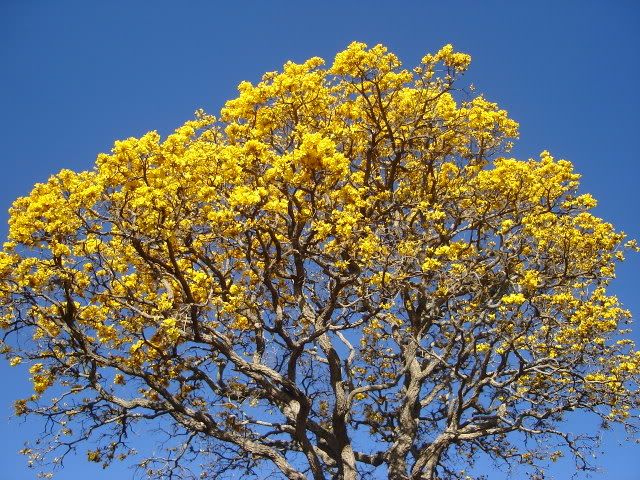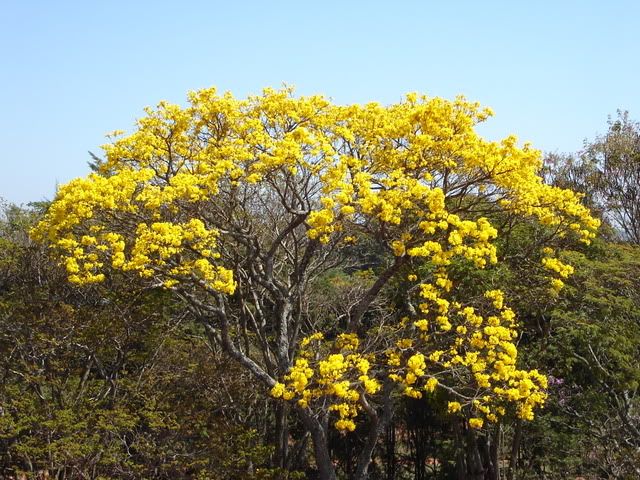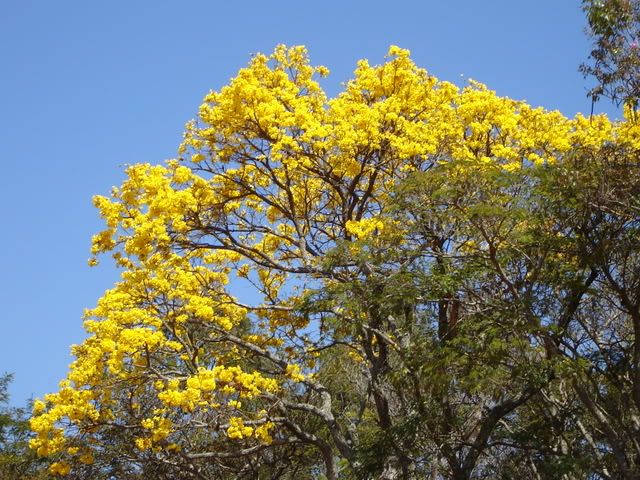 Photos taken by Carlos Mascaro
Ipê-amarelo (Yellow Ipê), in English known as Golden Trumpet Tree. Scientific name, Tabebuia chrysotricha and Tabebuia Alba is a neotropical genus of about 100 species of large shrubs and trees in the tribe Tecomeae of the family Bignoniaceae, original from Brazil. This beautiful tree can arrive to 25 feet of height. During the winter, the leaves of the "Ipê Amarelo" fall and the tree becomes completely naked. Species in this genus are important as ornamentals plant in parks and gardens, as well as in the lining of streets, because of their showy flowers.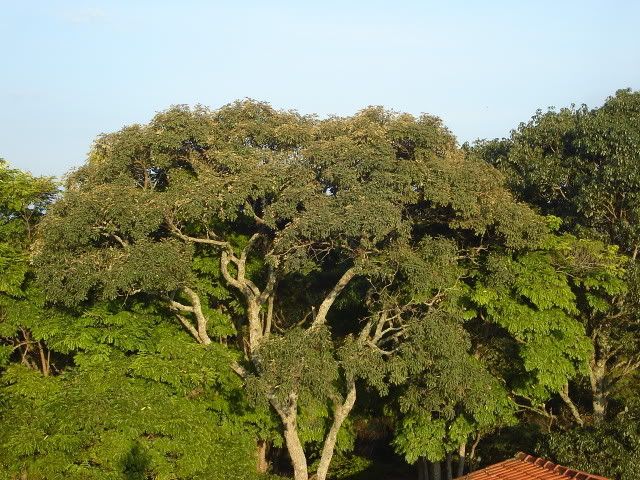 This is the Yellow-Ipê (Tabebuia) lush with leaves.